« I'm Sorry... | Main | 12 of 12 for January 2007 »
January 11, 2007
12 of 12 Is Tomorrow!
C'mon everyone, fire up those digital cameras and get yourself in gear for 12 of 12 version 2.0!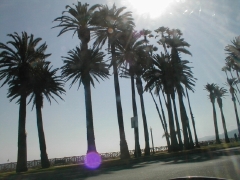 (Never done 12 of 12? Need a refresher on the rules? Visit Chad's site for the scoop.)
It's ever so much fun (and I really felt out of it, having missed December's 12 of 12).
Bonus pic: something new! (I know what mine will be. We just got back from shopping for my half-birthday. Woo!)
Posted by bonnie at January 11, 2007 6:11 PM
Trackback Pings
TrackBack URL for this entry:
http://www.spynotebook.org/mt/mt-tb.cgi/4552
Comments
Post a comment