« CHAD: You're the One That I Want! | Main | *glee-filled giggle* »
January 30, 2007
Kitchen Victories
Brace yourself. This is going to be a shocking blog entry for those of you who know my level of kitchen aptitude. But one of the things I wanted to start doing a couple of months ago was BRAVE THE KITCHEN in a bold way.
1.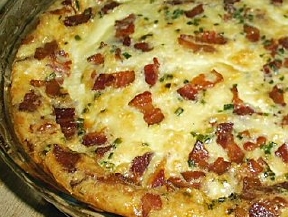 I already have the challenge of living a gluten-free life (which is really not a challenge AT ALL when you consider the alternative. There simply will be NO gluten ingested. Illness I can opt out of, I'm gonna. Piece of cake, as decisions go) and on top of that I am kitchenphobic.
2.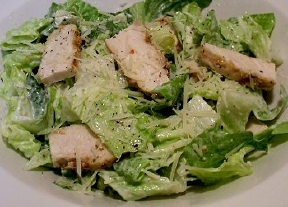 I'm also trying to eat low-carb again, as that was some of the healthiest living I did a few years back (and I was smokin' hot) and low-carb and gluten-free intersect at quite a few places. Win-win!
3.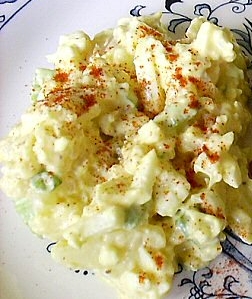 Okay, so I found this really fantastic website for low-carb recipes (many, many of which are also gluten-free). Now, I can't have Splenda (migraines), so that cuts out a few things, but I have to say that EVERYTHING I have made from Linda's site is OUTSTANDINGLY YUMMY and SUPER EASY!! This is hugely important for me!
4.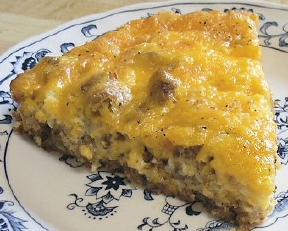 The photos for this entry are from Linda's site (thank you) and I've listed what they are (and linked to the recipes for each) below. These are listed pretty much in the order I tried 'em out.
5.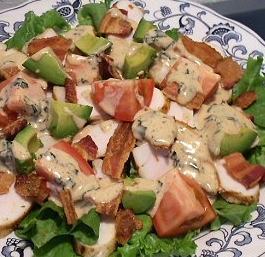 I didn't want to post about my (perhaps overly-ambitious) Bon-kitchen-challenge too early, because I usually get excited and then burn something (most often, myself) and call off the whole kitchen experience again for another year or so.
6.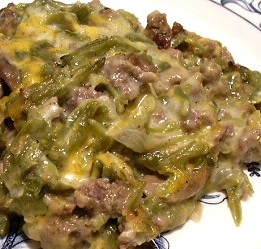 But now it's safe to post about this. I've definitely had some kitchen successes and that is AWESOME to me! (And FOR me, dangit!)
7.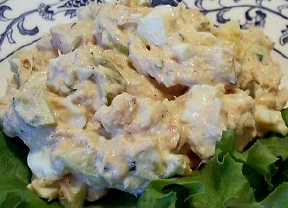 So, this is me being really proud and happy--and wholeheartedly recommending Linda's recipes to all members of the BonBlogs readership.
8.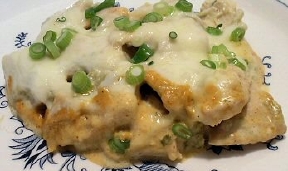 Woo hoo!
1. Bacon Swiss Quiche. This is one of the first things I made. Perhaps THE first. So easy and so yummy. Also keeps really well for little squares of breakfast every day. (Keith fried the bacon. No way in heck I'm attempting THAT!)
2. Chicken Caesar Salad. I know it seems really BASIC, but I'm still really proud of how this turned out (Keith had to grill the chicken for me--I'm still not gonna do that... probably ever).
3. Helen's "Potato" Salad. This was when I KNEW I'd found a great website filled with things I could make AND love to eat. Holy cow, this was JUST like my aunt's potato salad at a family reunion. I swear!
4. White Castle Hamburger Pie. I guess White Castle is the Krystal equivalent (for this ATL girl) and OMG, it tasted JUST like a cute little Krystal burger. Amazing! Another one that keeps well in little squares to pop in the microwave to reheat. (Keith had to brown the beef for me.)
5. CABLT Salad. Holy bejeebus, this one is so yummy. Again, you'd think I could just TOSS a salad together, but NO. I need a recipe. And this is another awesome one. (Keith had to fry up the bacon, natch.)
6. Green Bean Hamburger Casserole. I know this one doesn't look as pretty as the others (and I made it without mushrooms because mushrooms are icky), but it's actually quite tasty. Very much like a green bean casserole, but with some beef. Gotta love beef (that Keith browned, of course)!
7. Egg and Chicken Salad. This one is listed as TUNA on Linda's site, but I substituted canned chicken breast, as I get a weird mercury reaction from canned tuna. Totally and completely AWESOME. (Also, I used non-Splenda pickle chips, which certainly increased the carb count, but not by nearly enough per serving for me to whine about it. NOTE: This is when Keith says kitchen confidence emerges--when you modify recipes with reckless abandon. Yay, me!)
8. Green Enchilada Chicken Casserole. This is the one that inspired me to do this blog entry. Keith and I went for our walk, hit the market, bought some supplies, then we came home and he cooked up the chicken for me and went to bed. HOURS later, I'm hungry enough (and brave enough) to go try this recipe, which HOLY FUCK turned out OUTSTANDING! I went back for seconds! Soooooooooo good!
And now I shall celebrate with a Ciroc Gimlet, thankyouverymuch. CHEERS!!
Posted by bonnie at January 30, 2007 3:49 AM
Trackback Pings
TrackBack URL for this entry:
http://www.spynotebook.org/mt/mt-tb.cgi/4591
Comments
those do look yummy. BTW, someone at an audition tonight recognized me from your headshot column.
Posted by: Amy at January 30, 2007 4:19 AM
All looks good. Even from someone who consumes glutens. I am thinking about putting together a spynotebook recipe database. I'll let you know when I do. If you and I are both COOKING these days, it may be time.
You think it is a 36 thing?
Posted by: chip at January 30, 2007 9:06 AM
They don't have to be big or fancy, to be good. I cook a MEAN vegetable risotto, and my last one was one of the best I've ever done - I got the courgette (zucchini) JUST right and when I ate the risotto, I was very, VERY happy.
Simple is good! And well done!
Posted by: Helen at January 30, 2007 11:15 AM
Yay Bonnie! Another victory!
Yay!
ANd you're still smokin' hot to me, kiddo!

Posted by: Ed R at January 30, 2007 3:20 PM
Just made the chicken enchilada thing -- oh my -- that is good eatin'!!
Posted by: Laura at January 30, 2007 8:59 PM
Yay for you, Bonnie!
and I will check out that lo-carb site...sounds good. I put on a few pounds during the holidays and the pants got snug, so I'm trying to get it off the quicker the better. :)
Posted by: Ellenlisa at January 31, 2007 8:11 AM
I just wanted to confirm that indeed, this green chile chicken casserole is FREAKIN' AMAZING. Let's put it this way - I had some yesterday (THANKS, BON!) and the first thing I did this morning was check out her blog to find the link to the recipe. YUMMY!!!! :)
Posted by: Julie at February 1, 2007 10:12 AM
Post a comment