« Uma Update | Main | Judy Kerr's Interview with Casting Director Bonnie Gillespie »
February 12, 2007
12 of 12 for February 2007
Hey everyone, here's my 12 of 12! (New to this party? Visit awesome Chad's site for the 12 of 12 scoop and visit fellow 12'ers from around the world!)
Click any photo to enlarge.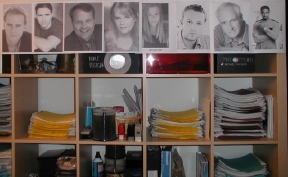 6:48am
: Our cast for
Broken Windows
is shaping up! Very excited.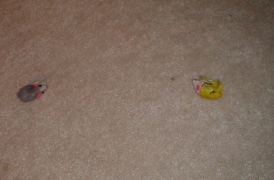 6:50am
: Evidence that kitties were playing while we slept. That yellow mouse is about OVER. Its guts have fallen out.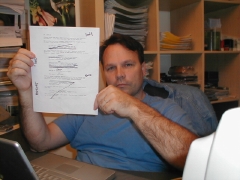 8:01am
:
Keith
's got a big audition today. For
Heroes
. Yeah, baby!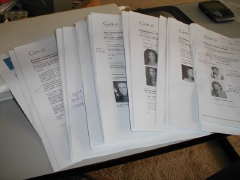 8:31am
:
I put in 20 hours in a row
on the
headshot column
... and it's still not finished. I'm going to run it next week instead. Exhausting work.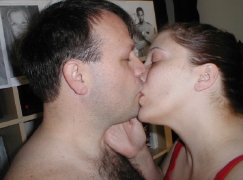 9:20am: BONUS PHOTO!
The theme for this month is LOVE. Awwwwww. Look at those cute gooberheads kissing! (Note: I am now a brunette. Hee!)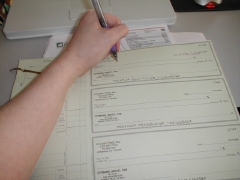 12:05pm
: Writing a check to the
Santa Monica Playhouse
for rental of casting space (callbacks next week).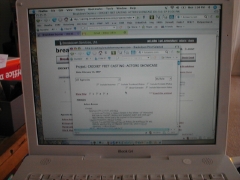 1:04pm
: Reviewing submissions for the
Cricket Feet Casting Actors Showcase
. This is gonna be an amazing experience!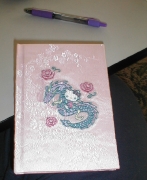 1:56pm
: Gonna write in my old-school journal.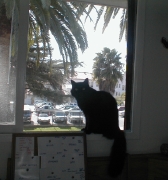 2:02pm
: Salema making a rare daytime appearance.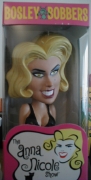 2:10pm
: I'm willing to bet my Anna Nicole Smith bobble-head doll is worth more now.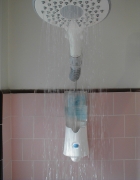 2:44pm
: Shower time! (And I am soooo tempted to push that button on the shower cleaning thingy. Seriously. I know one of these days I will do it!)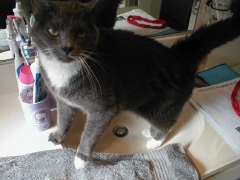 2:58pm
: Thwok, as usual, has been standing guard while I've showered. She's very worried that the evil falling water monster will steal my soul, and is therefore very relieved when I emerge, unscathed.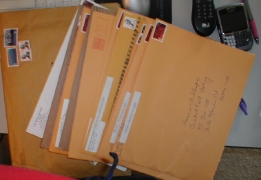 4:22pm
: Mail's in. Time to open the headshots. They. Never. Stop. Coming.
So, that's it for my 12 of 12! Hope you enjoyed the little peek.
Posted by bonnie at February 12, 2007 6:08 PM
Trackback Pings
TrackBack URL for this entry:
http://www.spynotebook.org/mt/mt-tb.cgi/4621
Comments
That pic of Salema is awesome. And the gooberheads are pretty cute, too.
Posted by: Maria at February 12, 2007 7:18 PM
Posted by: Beth at February 13, 2007 3:39 AM
I never knew you were left-handed!
Posted by: drc at February 13, 2007 5:21 AM
Oh what a kiss!
Thanks' for great pictures :o)
Posted by: Lone at February 13, 2007 6:26 AM
Great pictures for 12 of 12. Thwok is adorable!
Posted by: Joy T. at February 13, 2007 9:49 AM
Good luck to Keith!
Nice pics - and yay for watch cats ;-)
Posted by: Helen at February 13, 2007 11:53 AM
So THAT'S why cats stand guard at the shower door!
Great pics! See you around 12 of 12...

Linda
Posted by: Linda at February 13, 2007 12:33 PM
your Hello Kitty journal rocks!
Posted by: andrea at February 13, 2007 7:59 PM
Wait, do I see my envelope with my submission in that last picture...:)
Posted by: Dutchimport at February 16, 2007 12:10 PM
Post a comment