« Touched. Inspired. Moved. THANK YOU. | Main | Didjy'all See This? »
February 28, 2007
Benefit for Bringing Uma Home!!!!!
This Sunday, March 4th, at 7pm
please join us at the Elephant Lab Theatre
for a special benefit performance of
David Nathan Schwartz's medical mystery tour de force,
My Brain Tumor: A Mind Expanding Comedy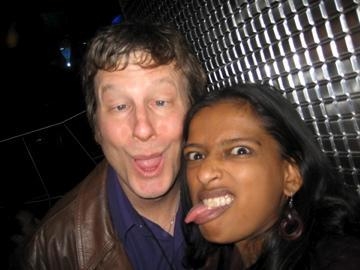 LA WEEKLY PICK OF THE WEEK: "His exceptional story of illness and recovery is a stirring testament to our shared humanity, in all its pain and victory..."
Tickets are $75 and may be purchased at eBay.com.
ALL PROCEEDS GO TO "THE UMA FUND"
Uma Nithipalan is a vibrant, snarky, funny, loving, 27-year-old woman. Theatre critic Rob Kendt called her "one of LA's essential theatre actors" after she was last seen onstage as Vanya in the Evidence Room's production of "The Cherry Orchard." On January 30th, Uma flew out to New York City to visit her fiancé John, a musician who was in the city for a gig and who had proposed to Uma on Christmas Eve. The next morning, Uma had a series of seizures. Fortunately, she was with John and he was able to get her to St. Vincent's Hospital, where they discovered she had a brain aneurysm, which had burst. By that afternoon, they had coiled the aneurysm, but Uma was in a Stage 5 coma and the doctors told us Uma would either die or remain in a vegetative state the rest of her life.
That was a month ago. Since then, Uma has had a truly miraculous recovery. She has had many ups and downs--including a stroke--but despite what the doctors told us on that first day, her health and neurological condition improve every day. On Day 13, she opened her eyes for the first time; on Day 15, she started focusing her eyes on us and really waking up. Since then, she's been trying to talk (the tracheostomy in her throat prevents her from making any sound, but she is TRYING), she's been trying to move the right side of her body (this is the side of her body that was affected by the aneurysm and has shown only limited movement, but there is SOME movement), she's been smiling, she's been frowning, she's been rolling her eyes at us when she gets annoyed, and she's been laughing at (some of) our jokes. She's also been getting frustrated at her inability to communicate as she becomes more aware of where she is and the journey ahead of her.
Now we need to get Uma home and we are raising money for an Air Ambulance to transfer her to a neurological rehab facility in Los Angeles. Unfortunately, Uma doesn't have health insurance, so it's all a bit costly, but the generosity and love that people have shown has been amazing. This morning, John was at Uma's bedside and he started explaining what we're doing to get her back to LA. When he mentioned that the Air Ambulance was going to cost upwards of $20,000, Uma started crying--afraid that would be impossible. But John told her not to worry, that hundreds of amazing people--friends, family, strangers--have already donated thousands of dollars and that we would definitely get her home soon. And then Uma smiled and cried again, this time out of joy.
When David Nathan Schwartz--himself a survivor of brain trauma--read about what Uma's been going through, he offered to help, and we couldn't be more grateful. Please join us this Sunday, March 4th, at 7pm, for a ninety-minute benefit performance of David's acclaimed one-man show. It's funny, it's moving, it's in honor of Uma and all who have beaten insurmountable odds. Stay after the show and drink some wine with us!
"In his triumphant one man show David Nathan Schwartz seamlessly guides us through his tour of hell... witty writing and a brilliant performance..."
For more info on "My Brain Tumor," please visit MySpace.com/MyBrainTumor.
If you want to help but can't make it to the theater on Sunday night, please visit TheUmaFund.blogspot.com to find out more about how you can help Uma.
Seating is limited, so please book your tickets now!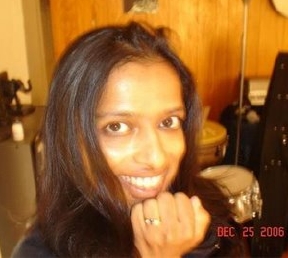 What: My Brain Tumor: A Mind Expanding Comedy
When: Sunday March 4th at 7pm
Where: ELEPHANT LAB THEATRE, 1078 North Lillian Way
(At Santa Monica Boulevard, One Block West of Vine)
Los Angeles, California 90038
Why: For Uma!
Posted by bonnie at February 28, 2007 1:41 PM
Comments