« Uma Update! | Main | "Broken Windows" Blurb »
June 5, 2007
Keith Appreciation Post
*sigh*
I'm exhausted. EX-hausted. My head is swimming with the busy-ness and intensity and non-stop-ness of my life right now.
And I miss Keith (who, for the better part of June, is OOT on a shoot). I miss him a whole bunch. Yeah, yeah, yeah... for all the reasons you miss someone when he's away, but I really miss him after this event at SAG tonight.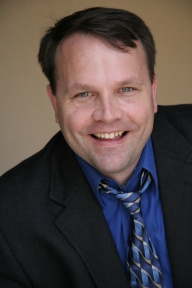 First off, it was an amazing event. Probably one of the best I've done there (and I've done a bunch. A. Bunch). But when you BYOM (bring your own Marine), you are guaranteed something that I've learned is pretty much essential (and which was especially essential tonight): crowd control.
See, I'm a Good Southern Girl. And that means (in addition to always offering guests a drink and always arriving with something for the host) I will always stay and talk for hours beyond what is necessary or even healthy, unless someone forces me to say NO to people and LEAVE the building.
And Keith is really good at helping me set those limits. Left un-Keithed, I will offer myself up forever and ever until there is nothing left and I am so drained I cannot see straight, much less enjoy the company of anyone still pawing at me.
I talked, non-stop, for five hours this evening. Even over "dinner," I was being asked about my career and my journey and my process and and and....
Now, lest you think I didn't enjoy the hell out of my time at SAG, let me set you straight on that right now. It was awesome. Seriously outstanding. And even though I couldn't even look at the box of cupcakes from the Bluebird Café (damn gluten), they were lovely. And the flowers are freakin' stunning. And about 90% of those in attendance tonight GOT me. That's about as good as it gets.
It's just when the very very very end of the night is me begging to have the last "all about me" questions (that are really being asked of actors who already HEARD and DISMISSED the answer I gave about this exact thing during the talk to 200 of 'em simply because they want "more face time"--boy if they knew how bad the impression they leave is, when they persist like this) asked while we "do a Sorkin walk-and-talk" to my car, I'm suddenly reminded in the most painfully obvious way that Keith is good for me. He's really, really good for me.
He's my entourage of one.
And I miss him.
*sigh*
PS--I've gotten into exactly NO trouble since Keith left town. I think karaoke night is in order, tomorrow. Who's in?
Posted by bonnie at June 5, 2007 11:06 PM
Comments
Bring Your Own Marine? I love it!
HeeHee...I can think of couple!
Posted by: drc at June 6, 2007 7:09 AM
Sorking walk and talk -- love it!!
are you totally loving that NBC is now running Studio 60 again?
:)
Posted by: Ellen at June 6, 2007 9:20 AM
June 12th = Trouble.
Right here in River City.
Posted by: Anna at June 6, 2007 4:55 PM
Fame has its price :-) :-) Call out the Marines!!!
Posted by: DebC at June 8, 2007 12:02 AM