« August 2007 | Main | October 2007 »
September 30, 2007
The Actors Voice, 10/1/07
Hi Everyone!
Here's how tomorrow's The Actors Voice starts out.
===========
A-List Playlist
One of my actor friends mentioned that my columns had been heavy on the analogies lately. Yeah, that's definitely true. We've had a little football, a little high school, and a little cereal. So, I pledged to make this week's column very straightforward. I was going to enter an analogy-free zone. I promised myself. And then, as I drove to a speaking engagement the other night, I came up with another flippin' actor analogy.
So I bounced it off a group of showcasers I was meeting with. Could I go against my plan to have an analogy-free column? Was this one worth it? Yes, they assured me. So, here it is. I'm going to write about the A-List Playlist. To get into the mindset where this will work, I ask that you hop in the car with me, as I drive to this speaking engagement. But first, you have to understand the lengths I will go to avoid crossing the 405. (Yes, I am a Westside snob. And it's not because I think the Westside is better than anywhere else; it's because I really, really, really love living and working by the beach and I find it to be a "day trip" any time I leave the 310.)
One of the ways I make the trip to Hollywood bearable is through listening to really outstanding music. But I don't always start out with the iPod. I will generally give the six radio stations on my car stereo's preset a shot... until I can't handle the unpredictable, random, occasionally interesting but eventually less pleasing musical options coming through. And that's exactly like casting. Eventually, we all go to our A-List Playlist.
===========
Continue reading this column in the morning, along with a Your Turn tribute to Eric Gelman at Showfax.com.
And!!
Be sure to visit The Actors Voice: POV for the second POV in a four-part series from Prague-based CD Nancy Bishop.
As always, THANK YOU for reading!
Woo hoo!
Cheers,
-Bon.
Live your dreams! If you don't, someone else will.
Posted by bonnie at 5:31 PM | Comments (0)
September 29, 2007
SMFA, 3rd edition--calling all PROOFERS!
(This is a repost from the Cricket Feet Publishing Proofer Patrol mailing list. Basically, I want to be sure I'm reaching my proofers who have changed email addresses since our last edition AND open up Proofer Patrol slots for aspiring proofers. Yay!)
Oh my!
Like I don't have enough going on.
Yup. Gonna do the 3rd edition of Self-Management for Actors for Pilot Season 2008. That means we're going to the printer right after Thanksgiving.
Nope. I'm not kidding.
:)
So... you fabulous proofers, are you with me? In for another round? (I still love you even if you're not up for this one, I promise.)
Here's what I need to know from you, if you're into it (ENTER THIS INFO when you sign up for the Yahoo Group):

That you're into it.


What you're into (fact-checking, copy-editing, web research, indexing, general once-overing).


Um... your favorite thing about grammar? I don't know. Something fun for number three. ;)
Okay, that's it for now. As always, THANK YOU for the love and affection... for the English language, that is. ;) And me. :) XO
-Bon.
(determined to fill a library by 2045)
Posted by bonnie at 11:03 PM | Comments (0)
September 28, 2007
Friend Shui (or "Why I Disabled Messaging at MySpace")
Okay, so I love The MySpace. Love it. I was very late to the party, but haven't ever regretted showing up for it.
Benefits have included nearly tripling readership of my weekly column, reconnecting with some of my longest-lost friends, landing on the radar of international media outlets, and being able to communicate directly with actors who are up for projects I'm casting without always having to go through their people.

But.
I already get hundreds of emails per day. Hundreds. They. Never. Stop.
And MySpace messaging has spiraled out of control for this chica. About 65% of the messages I receive are from actors looking for advice I've already spelled out--in great detail--at my column. And since it seems that few (very, very few) people actually consult my FAQ before reaching out, I am forced to either ignore the bulk of the messages or answer in the form of sending someone to read my FAQ or columns.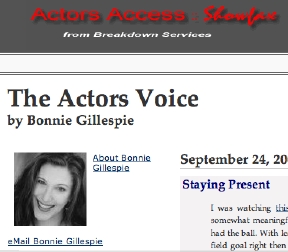 Think I'm being ungrateful for the love? Absolutely not! I am not at all having any kind of problem with the fact that people want to ask for my advice. It's the... other stuff... that gets me less excited to log in at my MySpace account.
Examples.

Hey Bon,
I know we've never met. I desperately need an agent. Please watch my reel and tell me to whom you'll be recommending me. This is urgent.

Hi,
Can you look at the 200 proofs from my recent photo shoot and help me choose a headshot? I've read your series of articles on headshots and find the advice good but useless for my particular situation. I need your help one-on-one.

Help me join SAG. You're my only hope!

Yo,
You haven't answered my messages. What the hell is wrong with you? You act all accessible but clearly it's all just an image you're trying to project. I've sent you five messages in two days and you haven't gotten back to me. You suck. I'm reporting you to the BBB as a fraud. Your book sucks.

All 100% true-story messages (but with better grammar and spelling, because I can't flippin' bring myself to recreate some of the more mind-numbingly bizarre elements of these messages).
Point is... 65% of the messages I get range from wholly inappropriate to flat-out presumptuous and rude.
So, I learned how to disable messaging for non-friends at MySpace. (As Brendan knows, this was a banner day for me. Cut way, way, WAY down on the volume of stuff. Awesome.)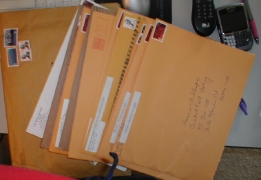 But that's only taking care of the majority of the messages. There's still another bunch of stuff coming in that I'd rather have come through... well... anywhere else. Like, via email at my column, via comments at my MySpace page, via comments at the BonBlogs, or via email at any of the various accounts I have set up to deal with things like showcase-related correspondence, casting stuff, speaking engagements, or books I've written.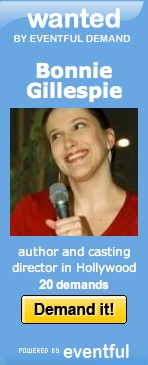 Dang, y'all, I'm OPEN. I'm WAY accessible. Especially when you consider the sheer volume of stuff coming my way.
(Someone recently asked why I don't do speaking engagements at such-and-such facility. I was stunned. I'm like, "Uh... is it not enough that I'm at SAG once a week most weeks? That I'm somewhere out there speaking to groups of actors all over town--usually at places where actors needn't spend a penny to be there--already? You just need me to be at this particular place because it's your favorite? Uh... no. Not looking to add places to the itinerary. Thanks.")
So, I guess this is like the same thing, but in terms of ones and zeroes. Friend Shui. Optimizing the accessibility. Working smarter. (We've covered this before.)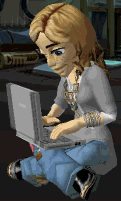 Thank you thank you thank you for your understanding.
And for those who want to turn this into anything other than what it is, well, I guess I just have to start getting okay with being misunderstood sometimes. It's certainly not going to get easier as we continue in this direction.
*sigh*
There's a reason I say: If I had known how popular going into casting would make me, I would've done it in high school. But getting used to this level of sought-outtedness in my 30s is okay too. ;) Thanks, y'all. LYMI!!
Posted by bonnie at 6:43 AM | Comments (3)
September 26, 2007
Oh, how I love Thursday!
I know, I know... Thursday isn't here yet... but I already love it. Why?
Well, for one, it's the first day in a dozen or so in which I don't HAVE TO leave the house. Woo! Yay! Yippee!!
AND! As much as I love my rockstar intern Julie, she will not be helping out tomorrow, and that means I also have a totally bra-free day!!!!!!!!
Yay, Thursday! Yay!
(I know. Sometimes it is the little things. No I'm not saying my boobs are little. Dear gawd no. You get my point.)
Posted by bonnie at 11:12 PM | Comments (2)
September 25, 2007
I Don't Like:
Bad dreams.
The new DirecTV TiVo craptastic device.
People with no sense of personal boundaries.
I Do Like:
Compliments from people I respect and admire.
The contents of my iPod.
Making up words.
The end.
Oh... wait... and I am endlessly amused by the house on the 101. Endlessly.
NOW the end.
Posted by bonnie at 11:24 PM | Comments (1)
September 24, 2007
Eric Gelman's Killer Sentenced
(Tried to post this from SAG at 8pm, but it seems I can only post a title and then comments from the handheld. Anyway, my point was, this is the piece that made me cry the most. As much as I have hated every bit of this story about Eric and his brutal murder, it's this--the piece including victim impact statements--that broke me all the way down. Kris, thank you for sending this along.)
From CBS.com.

Convicted Murderer Says He Didn't Kill Actor
(CBS) LOS ANGELES--A transient who insisted he was wrongly convicted was sentenced Friday to 20 years to life in prison for killing an aspiring actor who appeared twice on the TV show "Monk."

"I am truly sorry for your loss," Kim McMurray, 44, said after turning to face the family of Eric Gelman in a downtown Los Angeles courtroom. "I'm not the one who did it. I've never hurt nobody."

The 44-year-old defendant--who admitted four prior convictions in drug and grand theft cases between 1983 and 2003--was convicted Sept. 7 of second-degree murder and personal use of a knife for Gelman's April 17, 2005, slaying.

It was the third time McMurray was tried for the 32-year-old man's killing. Two other juries had deadlocked on the same charge.

"To let this verdict stand in our mind is a complete miscarriage of justice," McMurray's attorney, Katie Murff Trotter, told Los Angeles Superior Court Judge Michael Johnson.

But the judge denied the defense's request for a new trial, saying he believed the evidence supported the jury's decision.

The victim's father, Richard, called his son "a good, kind, compassionate person" who would give the shirt off his back to someone who needed help.

He said he remembered crying four times as an adult before his son was killed--when each of his two children were born and when his parents died.

Since his son was slain, "I've cried every day," he said.

Lynn Gelman said her life has been "filled with immeasurable sadness and grief" and told the judge that the only thing she really wants is something no court can give: "to have my precious child back."

Gelman was attacked in an apparent robbery attempt shortly after getting off work at the Marmalade Café, where he worked as a waiter while pursuing his acting career, authorities said.

Gelman had come to Los Angeles to pursue his dream of being an actor and appeared twice on the show "Monk." One episode, "Mr. Monk Goes to Vegas," was dedicated in his memory, according to his parents.

"It's really so painful," his father said outside court. "He had turned the corner in his life."

Gelman's parents set up a scholarship fund in his honor at Goucher College in Baltimore, where their son graduated in 1995.

"When you lose someone, you want the world to know that he was here, that he was wonderful, and that he mattered. We give others a small helping hand so that they can fulfill their passion," his mother wrote in a statement about her son and the memorial fund.
As soon as I find more info about how to donate to that fund, I'll post a link/address. What a day!
Posted by bonnie at 7:55 PM | Comments (2)
September 23, 2007
The Actors Voice, 9/24/07
Hi Everyone!
Here's how tomorrow's The Actors Voice starts out.
===========
Staying Present
I was watching this weekend's Georgia game and heard one of the commentators say something that seemed somewhat meaningful. This was in the final moments of the fourth quarter. The score was tied and the Bulldogs had the ball. With less than one minute to go, we either had to score a field goal or go into OT. Obviously, scoring a field goal right then would be preferable. Game over. Let the celebration begin. But we only had one time out, and our coach was saving that for setting up his kicker, rather than having him sprint out while the clock was still running. So, we needed to get a first down to stop the clock (without using that one last time out sooner than we wanted to).
The commentator said something along the lines of this: "They can't be thinking about the field goal. It's not about how to score the field goal. They need to get this first down and that's all they can think about right now. Don't worry about that score. Get that first down." And I thought, "Hmm. How tough that must be, staying focused only on the thing you need to make happen first and not about what it means to be able to get through that in order to do the bigger thing." And then, as if on cue for a "hey, write this week's column about this, Bon," moment, I came across a paragraph in this awesome book I'm reading (Created by...) from showrunner Barbara Hall.
[When] I was halfway through writing the pilot [for Joan of Arcadia], I realized I had no real idea what the series was all about and I shouldn't even finish writing the pilot. I thought about calling CBS and saying, "I just don't know what this show is, so let's not even bother." Then, I had a change of heart. I decided that what happens to the show after I finish the pilot is not really my business. My business was to finish this pilot. So, that is what I did.
So often in this business we find ourselves consumed by our goals and our dreams to the extent that we lose sight of the one thing we need to get done in order to even have the opportunity to score. And that's why sometimes the best thing you can do is train yourself to stay present. Because thinking too many steps ahead can actually prevent you from getting the chance to go for it.
===========
Continue reading this column in the morning, along with a Your Turn filled with answers to quick questions at Showfax.com.
As always, THANK YOU for reading!
Woo hoo!
Cheers,
-Bon.
Live your dreams! If you don't, someone else will.
Posted by bonnie at 8:55 PM | Comments (0)
September 22, 2007
Perks of the Job
Okay, now this is way cool. Keith gets home and brings up the mail (from our "other" post office box, the one we only check like once a week). Inside? Among the headshots, postcards, and cool office supply catalogues?
Click to enlarge slightly.
An invitation to the champagne breakfast celebrating the Screen Actors Guild's presentation of the Award of Excellence Star on the Walk of Fame.
*beams*
It would seem that these years of volunteering to talk to groups of actors at SAG is now paying off in some really cool ways. Last year, red carpet premiere and after party for Running with Scissors. This year, way cooler. Way. Walk of Fame, baby. Champagne breakfast before. Yeah. Totally cool.
I love my job.
Gotta go. The gym is calling! :)
Posted by bonnie at 11:29 PM | Comments (1)
September 21, 2007
Rain Is Here
They've been talking about rain coming for days now. And it is here. Yay!
Click for Pier Cam
Funny thing about having cats and living in a place where it never rains. They aren't like my kick-ass kitty from back in Georgia was (that'd be Muffy, who lived to be 18, y'all--my longest long-term relationship, for damn sure). He would deal with the thunderstorms, flood warnings, even tornado watch alerts. Tough cookie. He was like, "Oh, yeah. That's that stuff. Pff."
These kitties... these, princess-delicate California kitties (even though two of 'em *did* live in the North Georgia Mountains for a year or so before moving here)... well, they're clinging to me like we're enduring "the end of days." They don't understand why the sky is different. The sounds are different. The smells are different.
So cute, these princesses.
To celebrate the end of this crazy week, I shall pour myself a lovely pomegranate martini. Thank you to my lovely casting helper from a couple of weeks ago, Andrea, who brought me this Pama Liqueur when she learned I couldn't have gluten (I think she was originally planning on pastries of some sort).
Hee! Congrats, Keith, on your Clint Eastwood audition. That's a damn good day. Oh... and GO DAWGS! That is all. Happy weekend, everyone! XO
Posted by bonnie at 5:49 PM | Comments (1)
CricketFeet.com email outage! Bleh!
Okay, so it seems that the Cricket Feet mail server had some DNS record weirdness between the time stamps of 11:47am on 20 September 2007 and 3:16am 21 September 2007.
So, any mail sent during that stretch of time to any address ending in "cricketfeet.com," "hollywoodhappyhour.com," or "faithsalie.com" never made it. Bonus: No sender received a bounceback of any kind.
So, not only do we not know who *might* have sent us email, but they do not know we didn't receive it. Neat, huh?
Grrrrrrrrrrrrrrr.
Now... I what? Email anyone who *might* have reached out to say, "Hey, um... didn't get it," or just look like the a-hole who never wrote back to who knows what?
Ugh.
Wondered why I was able to get so much done yesterday. No email!
PS--The BonBlogs currently have 3333 comments. That amuses me. Geek.
Posted by bonnie at 10:14 AM | Comments (0)
September 20, 2007
Blogging... I just ain't in the mood.
I keep thinking I'll get it up for a blog post but I've seriously got a whole lotta nuthin' to say right now.
What a useless blog post, huh?
Eh.
All is well. Just not in a bloggy place.
Oh, and why is it that the little MySpace face for "cold" looks so sad? Who are you to tell me that I'm sad about being cold? I like being cold. It's much better than being hot. Beach living rules and I love the "need an extra blanket" nights in September. I'm not sad.
PS--I love "premiere week" (weeks?) on TV. Goodness, this is fun!
PPS--New (excellent) book for gym reading is already a third finished in one session. Dangit. I really need to read slower.
Posted by bonnie at 9:43 PM | Comments (1)
September 17, 2007
The Actors Voice, 9/17/07
Hi Everyone!
Here's how today's The Actors Voice starts out.
===========
Doing Theatre
As you may recall from a column two months ago, I'm adding some content here at the Showfax archives that originated in my first book: Casting Qs. So, here's another of the chapters. This one, on the importance of doing theatre in a film-and-TV town, features direct quotes from 22 casting directors. Enjoy!
Casting directors always advise actors, "Do theatre. Get involved in theatre. Do a play. Period." Actors write me to ask, "Does that really work?" So, I posed a few questions to several busy casting directors, in an attempt to find out precisely why they so strongly recommend working in theatre (and, perhaps more importantly to the actors reading, whether or not CDs attend theatre and, if they do, how the heck to get 'em to show up).
===========
Continue reading this column now, along with a Your Turn in which the stand-in question from a few weeks back is answered at Showfax.com.
As always, THANK YOU for reading!
And!!
Be sure to visit The Actors Voice: POV for the first POV in a four-part series from Prague-based CD, Nancy Bishop.
Woo hoo!
Cheers,
-Bon.
Live your dreams! If you don't, someone else will.
Posted by bonnie at 7:02 AM | Comments (0)
September 15, 2007
It Is Done
Well, it isn't done. It is decided.
Remember the little tidbit about SMFA in my 12 of 12 the other day?
===========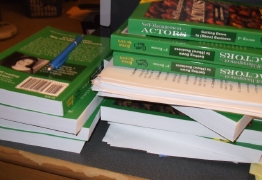 3:01am
: Ready for this? THIS is exactly all of the remaining stock of
Self-Management for Actors
(other than the few hundred at our
distributor's warehouse
, which should be depleted via retailers within a few months). So... big decision was made today.
SMFA, 3rd ed.
coming your way by pilot season. Yes, this means I have to say no to casting a film. Booooooo! But, hey... it means... new book! Ready,
Proofer Patrol
?
===========
Yeah. Okay. So, on the 12th, we decided to go forward with a 3rd edition. And we decided to make it available for Pilot Season 2008. Yes, that means that somewhere between the casting I'm already doing, the showcase I'm already producing, and the weekly column I'm already writing, I'm to get a NEW edition of my baby to the printer (a NEW printer, BTW) by Thanksgiving.
Oh, and what did we do today, while entering the sales data (at the absolute last possible moment for our distributor's catalogue deadline)?
We decided to add a whole new section to the book.
Not a paragraph.
Not a chapter.
A whole new section.
Welcome, Part Seven: Advanced SMFA.
Oh dear GAWD do I ever need a drink about now.

PS--Other updates from the 12 of 12 whatnots:

scenes cut, scenes selected, punch-up written, casting assignments made, and emails announcing all of the above to showcase cast, writers, and "un-selected material" submitters: DONE


interview with Ireland's UTV's "charming and cheeky" Gerry Kelly of Gerry Meets...: DONE


launch of my new show, The Reel Deal, at Virtual Channel Network: DONE


sleep? Hahahahahahahahahahahaha! That's funny. No, really. Funny.
Love y'all!
Posted by bonnie at 7:44 PM | Comments (3)
September 13, 2007
Virtual Channel Network
Just got this email from MCJ (My Cousin Joni):

Am home sick and caught your premiere episode. Great job--and you get more and more like your mother each day. Maybe it was the big black leather chair you were seated in, but it felt like watching your Mom doing a reading. You were really engaging and personable, and I could tell that you love helping others learn how to do what they love to do better. Again, just like Charlsie.

Love you,

J
...and that reminded me that I meant to blog a little more about this email I got yesterday from the folks at the Virtual Channel Network:
Congratulations! Your show Reel Deal has been selected as one of the programs running for the official launch of the Virtual Channel Network. The VCN launch date is set for Thursday, September 13, 2007. The Virtual Channel Network is the network for the Entertainment Industry created by the Entertainment Industry. We have a lot of exciting programming that will be debuting over the coming months. Please now feel free to start promoting your show and your association with the VCN sponsored by Breakdown Services and The Hollywood Reporter. Be sure to direct your colleagues and industry contacts to check us out at VirtualChannelNetwork.com online beginning tomorrow. Once again, thank you for participating in the VCN project. We are very excited about the possibilities for all of those involved.
So, this is the cool show I've been shooting with superstar agent
Marc Bass
this year. We shot like six episodes back in May. I had to cancel out on shooting my next round of six episodes in August due to the two pilots I ended up
casting
(quality problem), but I'll be back to shoot more content later this year.
Hope you enjoy it! :)
Posted by bonnie at 12:46 PM | Comments (1)
September 12, 2007
12 of 12 for September 2007
Woo hoo! After a month off from 12 of 12, it's back! Right here at the BonBlogs! Woo! And then hoo!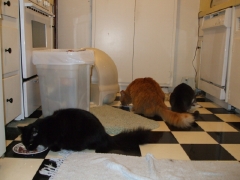 12:31am
: Don't bother them. They're eating.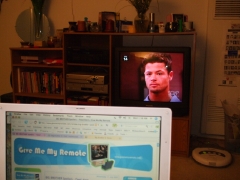 2:20am: BONUS PIC
(Today's bonus was "UNEXPECTED.") I think it's rather unexpected that I spent an hour trolling the
Big Brother
forums to read
transcripts of live feeds
in order to find out who won the first leg of the "Head of Household" competition. While watching TiVoed
I Wanna Be a Soap Star
. Good Lord, how low can you go,
casting director
? I'll just admit it. I do loves me some reality TV junk. (How long 'til
ANTM
is back?)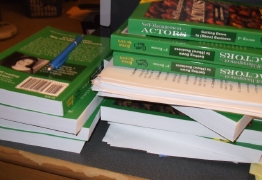 3:01am
: Ready for this? THIS is exactly all of the remaining stock of
Self-Management for Actors
(other than the few hundred at our
distributor's warehouse
, which should be depleted via retailers within a few months). So... big decision was made today.
SMFA, 3rd ed.
coming your way by pilot season. Yes, this means I have to say no to casting a film. Booooooo! But, hey... it means... new book! Ready,
Proofer Patrol
?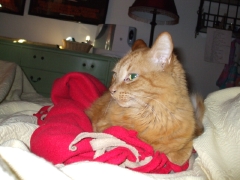 7:10am
: Up from a three-hour sleep and... yup... there's Archie. On me as usual. Good morning, Sunshine.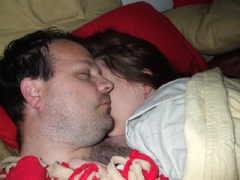 9:30am
: After doing some email from bed, it's time for cuddling! Yay!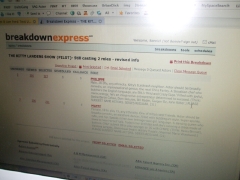 12:14pm
: After the most recent actor contract comes through via fax, it's time to archive the second of two pilots I've cast in the past month. This has been sooooo gratifying!! Cast pages (in progress) are linked
at the Cricket Feet Casting website
.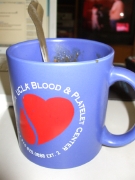 12:36pm
: Time for lunch! Amy's gluten-free chili. Yum!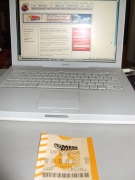 1:51pm
: Gotta check last night's lottery numbers. Damn.
One of these days, I tell ya....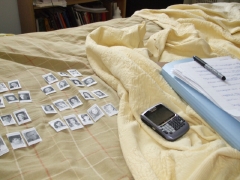 2:32pm: Time to work in the bedroom. It's where the
A/C
is hooked up. Much better.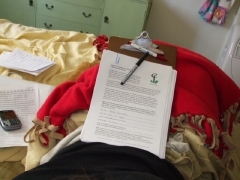 2:44pm:
The task was getting our 55 submitted comedic scenes for the
Cricket Feet Showcase
down to the 16 or 17 we'll use. I think I'm down to 30 at this point. Y'know... then I have to cast 'em. And do punch-up.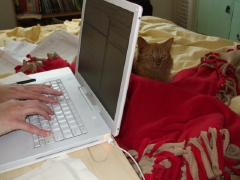 4:01pm
: Still at it.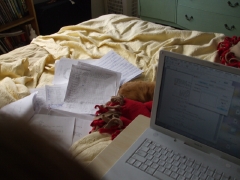 5:44pm
: Loves me some Final Draft. I actually resurrected a scene I had written and then scrapped. We now are back up to 26 top scenes, after having gotten down to 25. Did I mention we need it down to 16 or 17? And we need 'em to all be kind of dissimilar in tone, style, relationship, and whatnot? Yeah. Busy.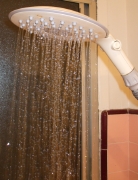 11:11pm
: All righty, Keith is now in bed. I've slept with him for about 20 minutes. Now I'm going to get up, shower, and get back to work in the living room, since it has cooled off nicely. Guess who joins me? Archie. Yes. He is my constant companion today, it seems.
News coming shortly about that big hush-hush venture I've been involved with (y'know, with The Hollywood Reporter, Breakdown Services, and superagent Marc Bass). It all goes live tomorrow. And no, this still isn't that BIG THING I'm keeping quiet. Another month still, 'til the disclosure on that. *giggle* Oh, and yes, I flaked on calling Mr. Superagent back last week. I was swamped that day and haven't had a second since then. But I am being interviewed by UTV of Ireland Friday for a documentary they're doing on "making it" in Hollywood. BBC Breakfast in Feb. 2007... now this? I'm sensing a trend. Hmm... 2008 book tour to the UK?
Posted by bonnie at 11:50 PM | Comments (8)
September 9, 2007
The Actors Voice, 9/10/07
Hi Everyone!
Here's how tomorrow's The Actors Voice starts out.
===========
Suzanne and the Football Players
My old high school is now a Performing Arts Magnet School. Let's just say that wasn't the case back in the '80s. In fact, when I arrived at North Springs High School as a sub-freshman ("subbie," 8th grader, y'all), there was no drama club. It (along with other non-sports-related extra-curricular activities) had been cut. But there was chorus, if you were into performing. (No, I have no idea what the folks who couldn't sing well were supposed to do. Debate team, maybe?) Anyway, by the time I graduated from North Springs, there was a thriving drama club with loads of young actors being tapped for the Governor's Honors Program and headed off to top-ranked performing arts programs at kick-ass colleges. But that's not what this column is about.
It's about a girl named Suzanne (and, oh, for the life of me, I wish I remembered her last name) and a show we did in the spring of 1986 called "Music Through the Ages." (Note: that may not be what the show was actually called. It was 21 years ago, for cryin' out loud. I'm lucky I even remember that we did this show, which may have been called "Memories" or "Musical Memories" or "Timeless Music" or something similarly clichéd. Point is, it was a musical theatre piece wherein we each were cast in two or three "decades" of music, and a very non-musical trip to the attic with grandma was the story that wove together all of these decades of music, which those of us who could carry a tune presented between each "discovery" in the attic's boxes.)
In case you are wondering, I was cast as one of the Andrews Sisters, Karen Carpenter, and Cyndi Lauper. Yeah. I had it pretty dang good. Suzanne--a lovely musician who could sing well but would only ever really be in the chorus--scored supporting roles in the backup singers' area for the Beatles medley and the Beach Boys medley, as well as a nice little backup portion for the grand finale ("We Are the World"). As did the football players who signed up for "general chorus" to get an easy A. Suzanne, who took her music very seriously, was not amused by this casting. She was actually quite pissed off. "They don't even CARE! Why are they doing this? Why is Ms. Simpson giving them these parts?!?"
===========
Continue reading this column in the morning, along with a Your Turn filled with MORE reactions to last month's Issues of Race piece at Showfax.com.
As always, THANK YOU for reading!
PS--Just got home from seeing SuperBad. Eh. Can someone explain what all the hype's about?
Cheers,
-Bon.
Live your dreams! If you don't, someone else will.
Posted by bonnie at 7:05 PM | Comments (1)
Oh, thank God!
Thank you, Kris, for delivering the news.
(CBS) LOS ANGELES A transient who fatally stabb[ed] an aspiring actor near The Grove shopping center was convicted Friday of second-degree murder.

Kim McMurray will be sentenced Sept. 21.

Two previous trials of McMurray ended in mistrials when the juries deadlocked.

But the third trial ended today, with jurors convicting McMurray of killing 32-year-old Eric Gelman of Florida about 10 pm April 17, 2005, shortly after Gelman got off work at the shopping center's Marmalade Cafe.
Just... thank God. Rest in peace, dear Eric.
Posted by bonnie at 12:42 PM | Comments (2)
September 7, 2007
November Showcase CAST Announced!
Congratulations to our November 2007 Cricket Feet Casting Actors Showcase CAST!
Let's meet 'em, shall we?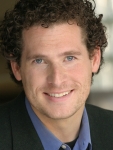 Alex Collins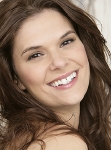 Alexandria Fierz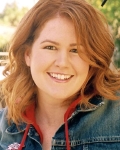 Amy Crofoot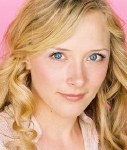 Anna Campbell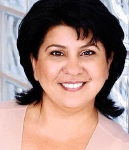 Anoush Nevart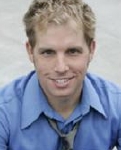 Beau Wilson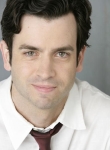 Christopher Haro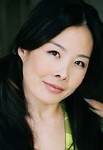 Constance Hsu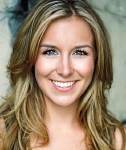 Courtney Andresen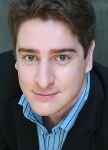 Darren Meekin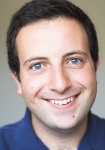 Eitan Loewenstein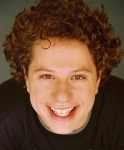 Eli Bildner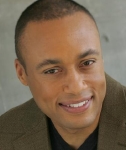 Ernest Monroe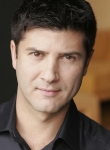 Ethan Flower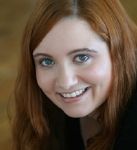 Etta Devine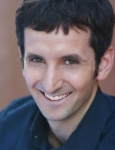 Gabriel Diani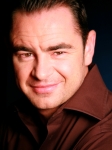 Glenn Keogh




Jenna Ann West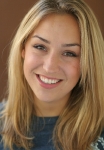 Jennifer Boarini




Jeronimo Spinx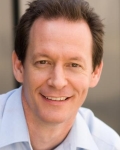 Jim Gleason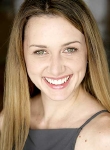 Katie Swain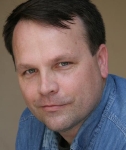 Keith Johnson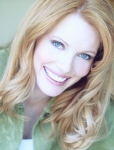 Kimberly Crandall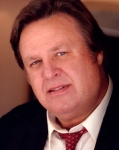 Matthew J. Cates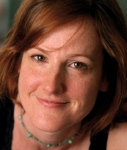 Megan Hollingshead




Melissa Cipollone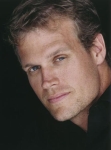 Michael Proctor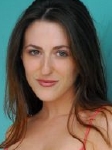 Pamela Newlands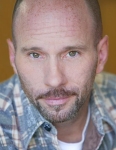 Paul Vroom




Reneé Spei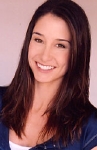 Sheila Daley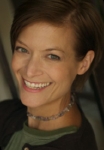 Shelley Delayne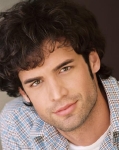 Stephen Pollak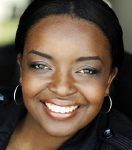 Tamika Simpkins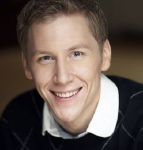 Tim Astor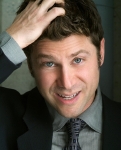 Victor Fischbarg
Links to actors' official actor profiles (with resumés, demo reels, and all that good stuff) will be coming soon at the Cricket Feet Showcase website. Congratulations, everyone! And THANK YOU to all of the amazing actors who auditioned for our November showcase. We hope to work with you in the future!
LYMI,
-Bon.
(on behalf of Annie Wood, Eitan Loewenstein and the whole showcase team)
MySpace.com/CricketFeetShowcase
Posted by bonnie at 2:22 PM | Comments (1)
September 4, 2007
Okay, so...
No news. Sorry.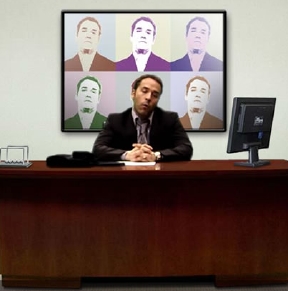 However, I did grab some balls and call Mr. Superagent at 6:45pm (after having spent a good part of the day on the phone with a good many other superagent types--closing deals on The Kitty Landers Show pilot--which got me thinking, "Why am I so weirded out about this? I talk to these cats ALL the time. Call him. Yes, again. Just do it," right as an email from MCJ--HBTY, MCJ--came in, making me sure it was a sign I needed to make the call).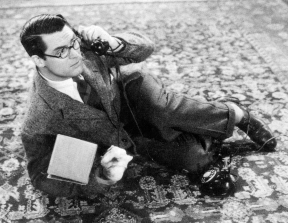 Highlights of the conversation:

I want to get everybody on board.


You need a team to get behind you.


Everyone has been out with the holiday and I'm out tomorrow so...


I was very impressed with you at our meeting.


You have great energy.


You've got a great shop set up already.


We need to take you to the Debbie Zane level.


Call me Thursday after I've talked to the whole team.

So. There it is. Whatevz.
Continued thanks for all of the lovely vibes y'all continue to send.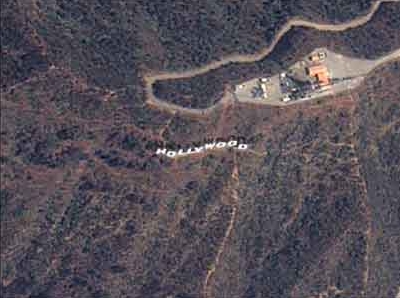 It's hot.
TiVo has overheated and shut down.
Can no longer upload things via Fetch (and can't get new 'puter 'til October due to the cool new stuff Apple's announcing tomorrow--but I do love my Mighty Mouse. A lot).
I love, love, LOVE our A/C. (It is at its best when one foot away from me and pointed right down my shirt.)
My neighbor smokes the most funky, skunk-like weed I have ever smelled (not that I know a lot about that stuff, but this seriously smells like skunkbutt. His parents must be so proud).
My future Mr. Superagent is a UCLA fan. We almost came to blows when I gloated about the UGA game on the phone just now. C'mon! It's not like he's a *shudder* Gator or something vile like that! I think we'll be able to work it out.
(I know, that's a Ga. Tech Yellow Jacket... it's what I had local. Y'know.)
Woof!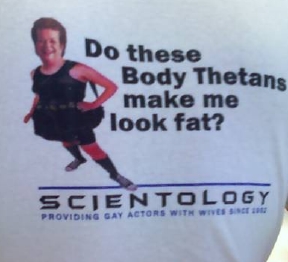 PS--Visit Julia's site for a very cool "
spied a funny T-shirt
" post.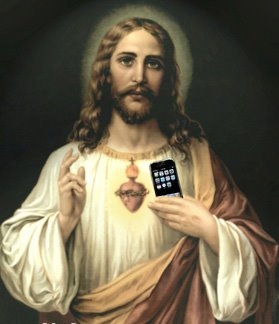 PPS--Also came across
this
while looking for superagent-related images. Weird, huh?
Posted by bonnie at 7:43 PM | Comments (4)
September 3, 2007
The Actors Voice, 9/3/07
Hi Everyone!
Here's how today's The Actors Voice starts out.
===========
Creating Shorthand
I've recently been working quite a bit with a filmmaker I've known for just under three years. In showbiz, that's both a very short time and a lifetime. We've now worked as director (she) and casting director (me) on five projects (and another couple of projects on which we each had different jobs). Basically, at this point, she's my Ron Howard and I'm her Jane and Janet. And we're both really fine with the seed that relationship comparison plants.
During casting meetings on the most recent couple of projects we've done together, I noticed something really cool happening. Now, we always enjoy collaborating. We always have a blast working together (which is why we continue to do so). And now that we have this history of projects on which we've teamed up, we have created this sort of shorthand that we can use, when discussing options on our current projects.
"Y'know who she reminds me of?"
"Yes! I thought so too!"
"That was such a good call. She worked out great for the role, even though she was younger than we initially wanted to go."
"Wonder if we should go younger with this role too."
"We could. But only if we find the right actor."
"Yeah, because we learned the hard way that a non-pro can eat up way too much time on set and we don't have a lot of it, when working with minors."
"Right. So let's be open to going younger if someone with the right level of credits walks in and wows us."
"Like she did, when we first met her."
"Exactly."
And on we go with our day. And this sort of conversation continues to happen several times over about all sorts of different issues, people, and experiences we've shared. Further, when we're not even in the same city, we'll have email exchanges, phone conferences, and instant messages flying back and forth in which we use the shorthand we've created on previous jobs to get us moving along faster and more efficiently in our current ones.
That, in short, is why people who like to work together like to work together. Call it favoritism. Call it nepotism. Call it a closed network. What it is is an efficient, familiar, easier way of doing business when every second counts (and costs a bundle).
===========
Continue reading this column RIGHT NOW, along with a Your Turn filled with reactions to last week's Issues of Race piece at Showfax.com.
And!!
Be sure to visit The Actors Voice: POV for a POV from a casting director in another market... Portland. Yes, it's our first return visit from a POV contributor: Lana Veenker!
Woo hoo!
As always, THANK YOU for reading!
Cheers,
-Bon.
Live your dreams! If you don't, someone else will.
Posted by bonnie at 8:12 PM | Comments (0)