« The Actors Voice, 11/12/07 | Main | Send in your pencils! »
November 14, 2007
12 of 12 (finally) for November 2007
Okay, so I'm emotional, sick, and generally in a craptastic mood, but I wanted to put up my 12 of 12 (finally) for November 2007. So, here 'tis.
(New to 12 of 12? Visit birthday boy Chad Darnell--happy belated birthday, Chad--for the details, rules, and links to all of the other 12 of 12ers out there participating.)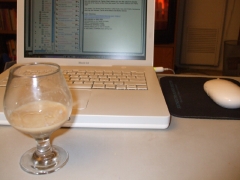 2:06am
: Enjoying a bit of Bailey's (gift from the cast) after turning in my
most exhausting and emotional column
.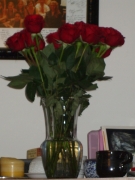 2:07am
: Look at the pretty roses from the
showcase cast
. I love these kids. So sweet.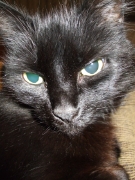 3:11am
: Badass Salema. She'd like me to go to sleep soon. Not likely.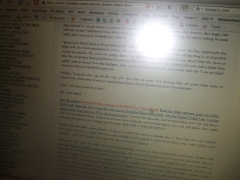 4:11am: BONUS PIC
! Y'know, I have no idea if there's even a bonus pic this month, but I've decided that there is one and the theme is
STRIKE
and this is the bonus photo, because I'm sitting here checking the many, many links in
my most exhausting and emotional column about the strike
...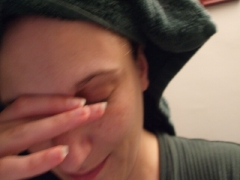 4:14am
: ...and finding more than a few typos in the URLs. Dammit. Is it exhaustion, emotion, eeee... what?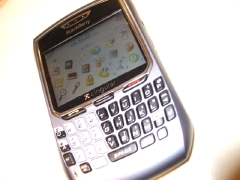 4:52am
: Time to turn off the computer... but not the BlackBerry. Still gotta check my email. Good Lord, I have an addiction. (Oh, and I sooooo plan to have an iPhone soon. To go with the new 'puter soon. Plans, plans, plans.)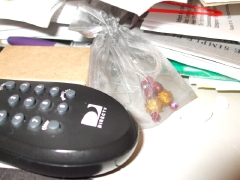 5:26am
: Look at these gorgeous earrings from
Crow-Fo', Fo-Show
! I wish I wore earrings. I really do.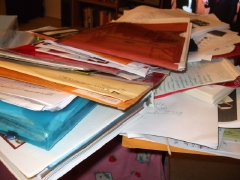 4:22pm
: Oh, I've slept. Not as much as I'd like. And then I'm up and prepping industry kits for drop-offs (thank you,
Keith
) and answering emails about why I haven't replied about scripts I'm supposed to write up bids to
cast
. I'm seriously exhausted. Look at all this!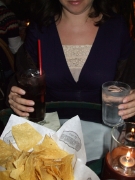 5:55pm:
Dinnertime! It's a playdate with double-fisted
AnnaVo
! Yay! (Note: AnnaVo likes to pretend she's not my assistant. So let's keep that on the DL, okay?) (Note: AnnaVo isn't really my assistant. Really!)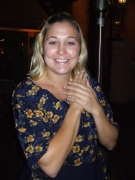 8:14pm:
Awesome
El Cholo
Rachael is LA's newest hand model! Yay! She's also
a great photographer
. Not sure how much longer we'll be able to visit her at El Cholo with all this cool stuff going on!!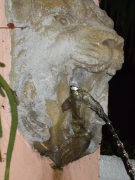 8:22pm
: This is one ambitious snail. (The joys of patio dining at El Cholo. Hee!)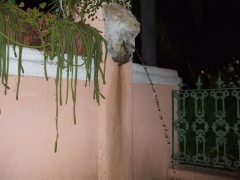 8:23pm
: Perspective. This thing climbed up from the knot at the bottom of this photo (left side of the column thingy) and into the mouth of the fountain during the span of our playdate. Rock on.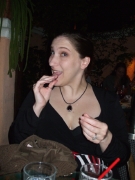 8:26pm
: A final coat of lipgloss then it's time to head home. Anna and I hang out for another couple of hours there (holy crap, the stuff she's working on lately is SO DAMN OUTSTANDING... I'm just sayin'). Turns out the two of us were each in bed before midnight. That's what virgins we've turned into. Ha! (We can make up for that, come T'giving, right?)
Okay, so that's it for this month's 12 of 12. Sorry it's so blah (what I mean is, sorry I am so blah). I need a little reboot of energy and I'm counting on that coming up here in the next little bit. I'm just BEAT.
Love y'all!
Posted by bonnie at November 14, 2007 9:04 PM
Comments
Loved the photo of the snail. I don't think he knows what he's getting into!
Posted by: Scooter at November 18, 2007 11:59 AM
Post a comment