« 12 of 12 for Oct2008 | Main | RSVP for the November Showcase Now! »
October 14, 2008
Our Nonaversary
I love our nonaversary. It's my favorite of all the random life events we choose to celebrate in our world.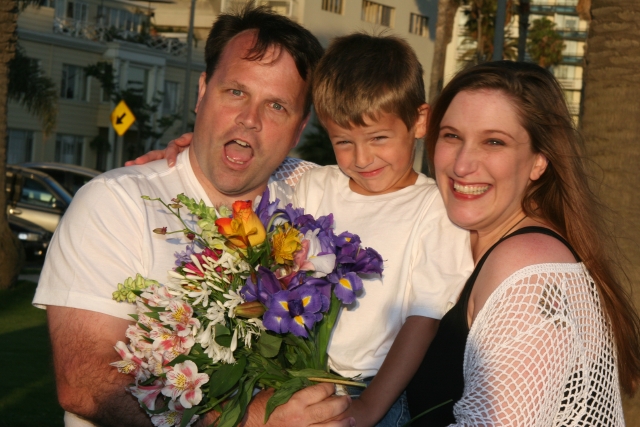 So, what is it?
Well, our nonaversary is October 12th (originally 2002) and it's that's the date we were supposed to get married. It's the wedding day we'd been planning since December of 2001. It's the event we cancelled.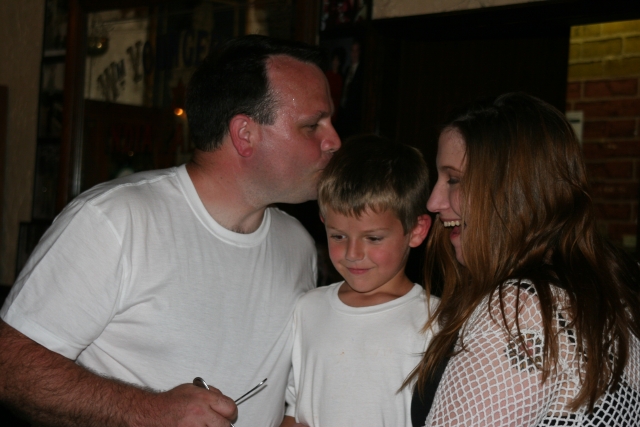 Yes. We celebrate the day we didn't get married.
Huh? Okay. Lemme back up.
So Keith and I had met online in April of 2001 and then met in person in July of 2001. (The "meeting in person" story is here.) And when Keith drove to my apartment in the Hollywood Hills, in a Ryder truck containing all of his possessions, he had an engagement ring in his pocket. But I wouldn't even know about it 'til he proposed under the last new moon of the year (and under the Hollywood sign) in December of 2001.
We spent the next six months or so planning our wedding. We made our list of guests and attendants, we found our location and put down a deposit, we hired our officiant (a friend who got ordained just for us), I tried on dresses, we even went to a "bridal expo" at the convention center. And all the while, we avoided as much family interference as possible. Ah, but that last one was pretty impossible. Damn. See, we didn't really want our wedding to be a big deal. We'd gotten great advice from dear friends about how to keep it "us" (having a certain number of friends assigned to bring a single flower, making up my unique bouquet--something we ended up doing in our actual wedding after all; having a certain number of friends assigned to bring a small sheet cake, making a patchwork quilt of flavors and colors for the dessert table; etc.), but well-intentioned people kept butting in. And our guest list kept growing.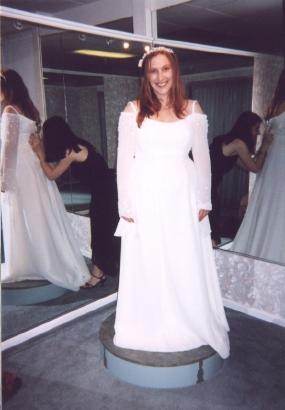 By July 4th weekend, Keith and I were fighting so much it was unbearable. I was pretty sure this was the end of our relationship and it was time to part ways. We could not stop fighting about the wedding. And then, while we were pet-sitting, fighting all morning in someone else's bed, Keith sat up and said, "I have an idea. Let's call off the wedding."
< lucy >Waaaaaaaaaaahhhhhhhhhhhhhhhh!< / lucy >
(Nobody likes hearing "let's call off the wedding," even if she's thinking the exact same thing.)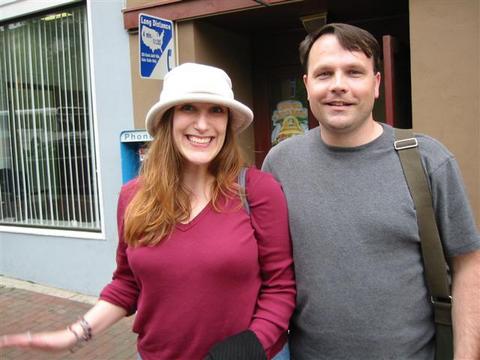 "Hear me out," Keith continued. And he went on to explain his theory that we weren't fighting because WE were broken... we were fighting because this wedding had become NOTHING like "us." It had become all about how not to piss off my dad by asking my stepdad to give me away and how not to piss off his mom by not inviting all of Keith's siblings and how not to piss off this friend once she learned we had invited that friend and on and on and on.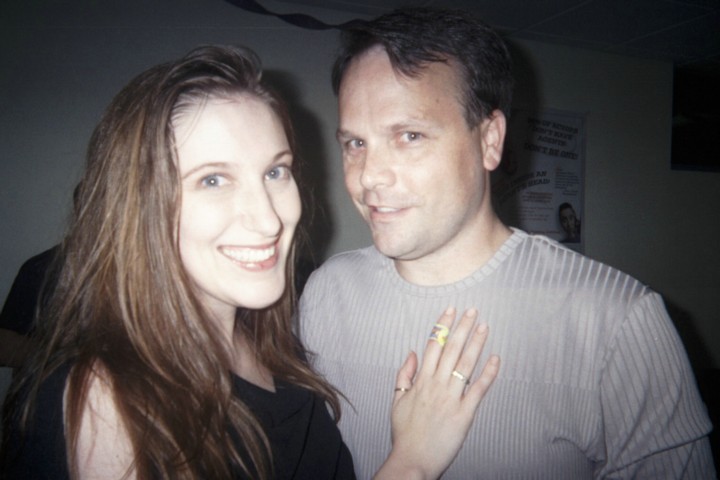 We no longer existed in our wedding plans. It wasn't our wedding anymore.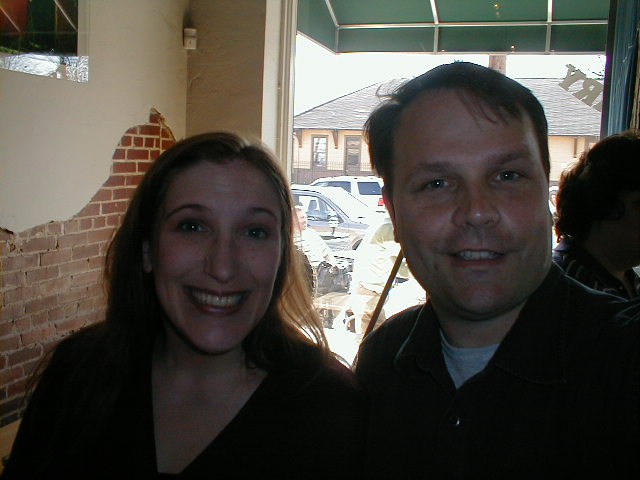 But here's where Keith got really brilliant. He said, "Let's just test this out. Let's SEE if calling off the wedding--not publicly, but just between us, just for this week--alleviates all of this stress we're feeling. Let's see if the wedding is the problem or if it's something more serious." And without telling a soul, we spent an entire week in bliss--knowing there was no longer this THING hurtling toward us. We had our "us" back.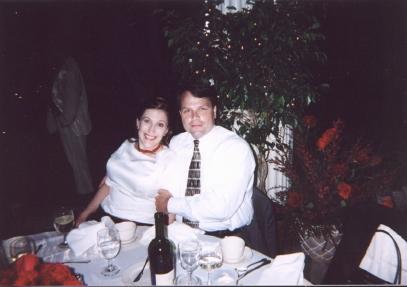 And after that week was over, we made it official. "The wedding is off."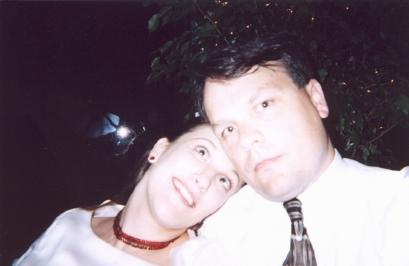 Everyone gasped and asked the usual, "Oh, no! What happened?" type questions. Wanted to know what this meant about our relationship. Was Keith moving out? Was I giving the ring back? Blah blah blah. "Nope. We're engaged and holding," we would say. And we stayed that way for three more years, before we finally caved and (on 48 hours' planning) got hitched in a "ceremony" that felt more like a "gathering" and was more about US than anyone else on the planet. Perfect.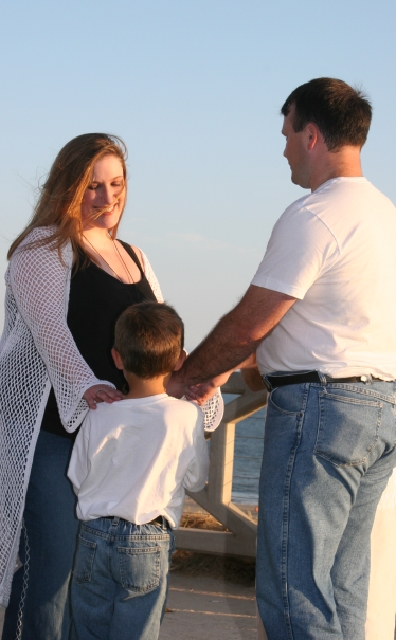 So, what is this nonaversary thing?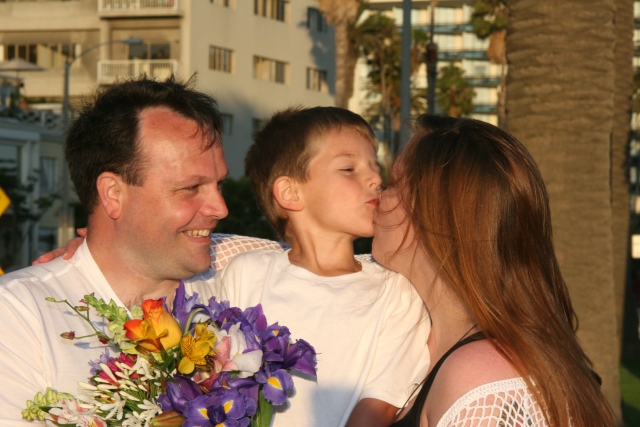 Okay, so on October 12th, 2002, the day we were supposed to have been married in front of 200 people at a lovely banquet hall in the Marina, Keith and I woke up, kissed, and said, "Thank you for not marrying me."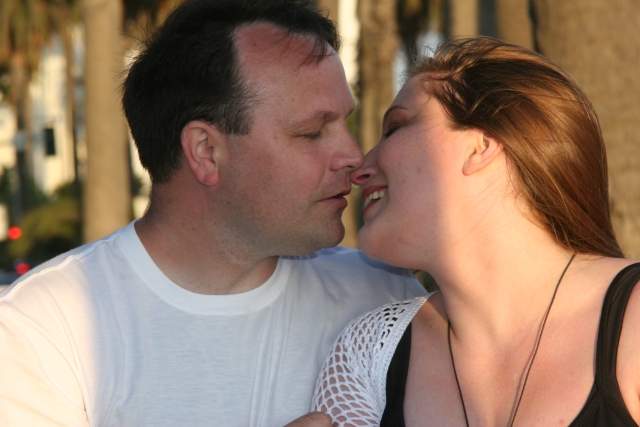 That was our first nonaversary. And we've celebrated our nonaversary every October 12th since. We celebrate the day we didn't get married, because that decision saved our relationship.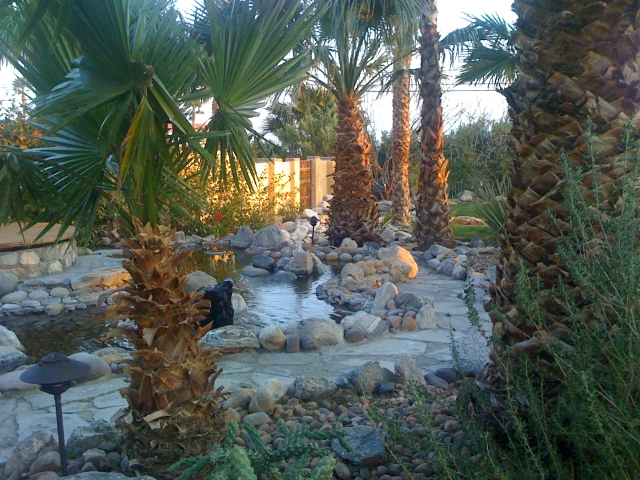 And for our nonaversary celebration this year, we're off to our favorite spa for a quick but essential, romantic getaway. See y'all when we return! Happy nonaversary to all of us. ;)
Posted by bonnie at October 14, 2008 12:05 AM
Comments
Posted by: Jennie at October 14, 2008 7:55 AM
That is THE coolest story I have ever heard. And sooo right on.
Posted by: CJC at October 17, 2008 11:37 PM
Thank you, baby. It works for us. :)
Posted by: bon
at October 17, 2008 11:43 PM
Post a comment